Dealing with Flash Mob Theft, Part 2: Investigating with IP Video
Filed under: Loss Prevention, Retail
In Part 1 of this blog, we looked at some of the practical steps retailers can take to protect their businesses from flash mob theft.
In this follow-up, we'll explore some of the physical security tools available to help you investigate a flash mob robbery, and specifically, some of the advanced features in March Networks' Command video management software (VMS) that enable you to rapidly locate video evidence and supply it to law enforcement. These tools are part of March Networks' complete retail solution.
But first, let's go over some specifics on surveillance cameras. Having the right IP cameras in place will ensure you capture clear details of what took place.
Which Image Would You Rather See?
As mentioned in Part 1, I recommend using IP cameras. If your business is currently using analog cameras, it might be time to upgrade, at least at store entrance points or areas overlooking your point-of-sale (POS) and high-value merchandise.
I suggest using cameras with at least 4 megapixel resolution for greater clarity. Also, look for IP cameras with High Dynamic Range (HDR) technology, as these will give you the best possible images in all lighting conditions, even if you're capturing video near big windows with bright sunlight.
The images below illustrate my point. The image on the left was captured with an IP camera that has HDR, while the image on the right was taken with a camera that does not. See how the bright light has cast a dark shadow over the man's face? If this camera was capturing a crime in your store, which image would you rather provide to police?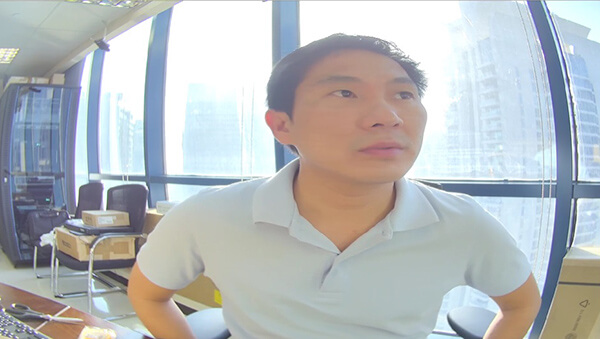 With HDR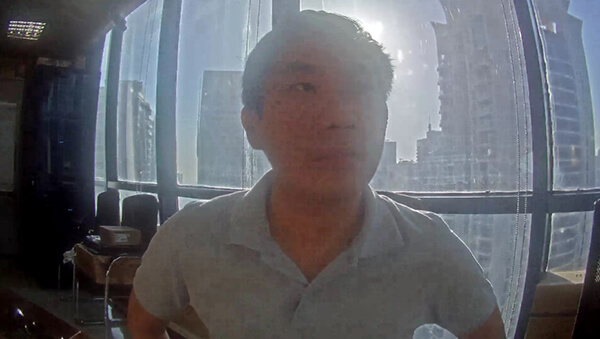 Without HDR
Rapidly Locate Video Evidence
Flash robberies, by definition, happen quickly and unexpectedly. This poses a challenge for your security team, who might have a week's worth of video recorded, but all they really need is just one two-minute clip.
Save time and frustration by using VMS software that lets you rapidly sort through large amounts of video and pinpoint suspicious activity quickly. March Networks Command Client software has motion histograms – or visual indicators – that display when video surveillance frames contain movement. The motion histograms look like graphs, and rise and fall, depending on the amount of recorded activity. In the image below, you see a spike in the graph at 1:10 pm, meaning there was a lot of activity captured in the video at this time. The larger the spike, the greater the amount of movement in the scene. This helps you quickly bypass video where nothing is happening, and pinpoint scenes with a lot of motion – such as a flash robbery situation.

See More from Every Angle
If you've been the victim of a flash mob theft, you'll need to provide as much information as possible to law enforcement.
March Networks Command Client makes it very easy to export recorded video – even from multiple cameras – to a case file, and then save it to a thumb drive, CD or DVD, to give to investigators.
With Command, you can export up to 6 different camera views from the same time period into one file, so investigators can view the same incident from multiple angles.
Using March Networks Command Player, investigators can watch exported footage from all 6 cameras simultaneously; they can also pause, zoom in on areas of interest, adjust the brightness or contrast, and authenticate the video file to ensure it hasn't been tampered with.
With Command, all of your case information is contained within a proprietary file format (March Networks .cme), that can only be viewed with March Networks licensed software (or our Command Player) so you don't have to worry about it being shared on the Internet.
Holding Criminals to Account
Unfortunately shoplifting, whether by individuals or gangs, is a problem that isn't going away. Criminals have an insatiable appetite for more, and with the rise of social media and the prevalence of smartphones, we can expect more flash mob-style theft for years to come. But arming yourself with the right information – and the right security tools – can help minimize your losses. It also helps authorities find and hold accountable those that perpetrate these crimes.